TV show characters? They're just like us.
They fall in love, get their hearts broken, battle intergalactic creatures and obviously gather round with their loved ones for the Big Game. But with the Super Bowl being such a significant national moment — a "holy" day if you will — TV shows don't seem to be capitalizing on it too much. 
There's the usual fight for who will score the most coveted post-Super Bowl slot — one that comes with a large number of viewers. This year, the honor goes to This Is Us as they undoubtedly reveal the series' biggest mystery: the death of Jack Pearson. 
But, as far as episodes simply celebrating the Super Bowl? Those a few and far between.
We've dug up some of our favorite Super Bowl-themed episodes that will allow you to kick back with your buddies and get pumped for Sunday. You'll enjoy these, no matter what team you're rooting for.  Warning: one of them will even make you sob uncontrollably. 
1.
This Is Us – That'll Be the Day (2018)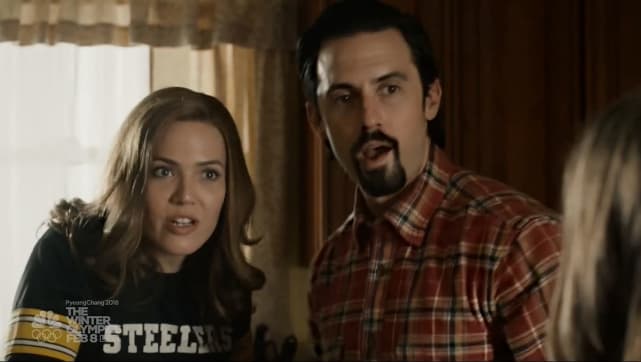 I'll start with the most recent episode of This Is Us. Jack and Rebecca geared up for their final Super Bowl with the Big Three before they leave for college. But, instead of familial bonding, the day is filled with fights and teenage angst. Eventually, the teens all chose to watch the game elsewhere. The episode ends with a fire at the Pearson household, which we know inevitably leads to Jack's death. The continuation of this horrible, terrible, no good, very bad episode airs RIGHT after this Sunday's Super Bowl so please, have your Terrible Towels ready.
2.
Everybody Loves Raymond – Super Bowl (2001)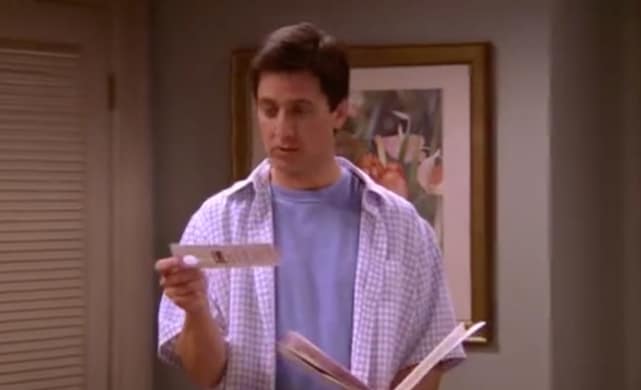 Ray discovers he's getting sent to cover the Super Bowl. He invites Gianni, which doesn't sit well with Debra. Or the other family members. She gives him hell and when he realizes everyone else brought their wives, he flies her out, which makes things even worse. Point of the story? If you get Super Bowl tickets, always bring your wife, your dad, or your brother!
3.
Full House – Super Bowl Funday (1995)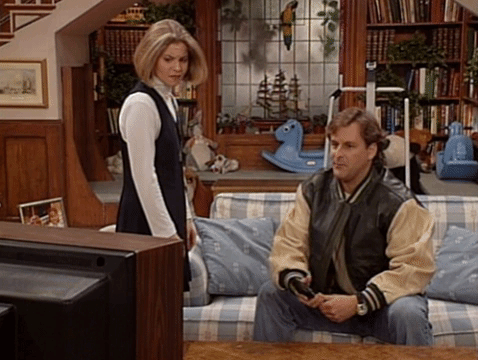 Taking it back to the good ole' Full House days! Joey returns home from a two-week comedy tour to watch the Super Bowl with the fam. Those plans are derailed when he realizes he promised to take Michelle's class on a museum tour. In an attempt not to miss the game, he and Jesse bring the kids to a bar, but when the TVs break down, they invite everyone back to the house, interrupting DJ's study session.
4.
The Simpsons – Sunday, Cruddy Sunday (1999)

The Simpsons have plenty of Super Bowl TV episodes to choose from, but I'll go with 'Sunday, Cruddy Sunday' in which Homer and some pals score tickets to the Super Bowl. The good times come to a halt when they are told their tickets are counterfeit. Bart devises a plan to sneak in but as you'd imagine, sneaking into such a prestigious event isn't as easy as it seems.
5.
Seinfeld – The Label Maker (1995)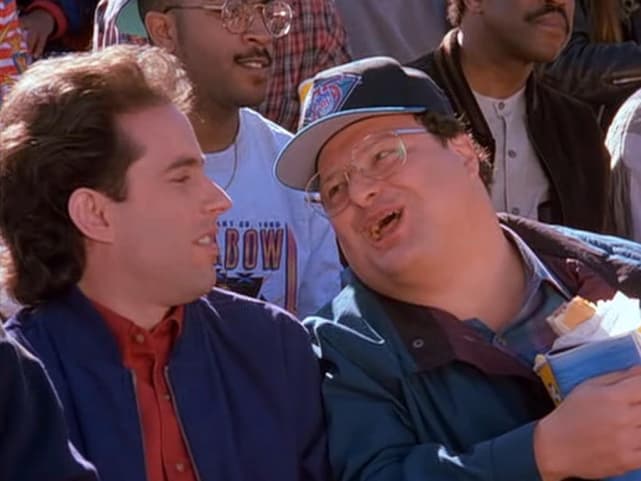 Jerry realizes that he has a wedding the same day as the Super Bowl so he gifts his tickets to Whatley, his dentist. Then the worst possible thing happens: the wedding is called off. Jerry tries to get his tickets back, but Whatley already invited Newman and then later, Elaine. Does he ever re-gift the tickets back to Jerry?
6.
Boy Meets World – The Eskimo (1998)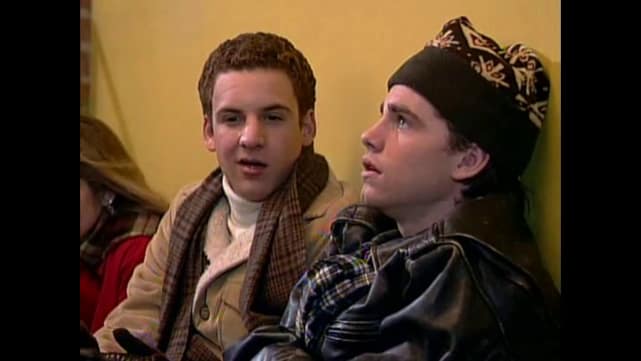 In an attempt to teach them a valuable lesson, Mr. Feeney assigns Corey, Topanga and Shawn an impossible homework assignment: score tickets to the Super Bowl. The trio eventually learn the lesson and pass the life-test but not before a handful of shenanigans ensue.