Here is a wrap-up of all the news you need to know from Monday, November 4, 2019. 
Carol Burnett, who starred on the original Mad About You, will be back for Spectrum's upcoming revival. 
Burnett will reprise the role of Theresa Stemple, the mother of Helen Hunt's Jamie.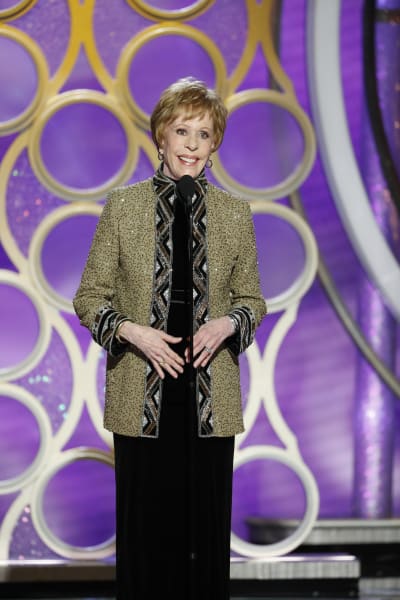 It's unclear how many episodes of the series Burnett will appear in, but she did appear in 10 episodes of the original. 
Twelve episodes of this series have been ordered, with the first six slated to stream Wednesday, November 20, while the other half will land Wednesday, December 18.
Related: Arrow Series Finale: Emily Bett Rickards Returns!
This new iteration of the series brings back original stars Hunt and Paul Reiser as Jamie and Paul Buchman. 
They will adjust to a new life after dropping off their daughter, Mabel, at college. 
While the series is being billed as a "limited event series," there's no telling whether it might continue beyond the initial order. 
It will likely depend on whether it pulls in an audience. The good thing for fans is that Spectrum has the entire original series available to stream for customers. 
Over in the world of Arrow, it has been revealed that another original series regular will stage a comeback for the show's endgame.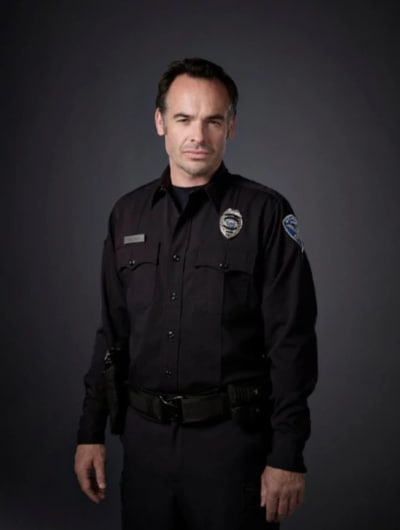 TV Line is reporting that the latest big return is Paul Blackthorne, who played Quentin Lance on the superhero drama. 
He will be back for multiple episodes of Arrow Season 8. Quentin died on Arrow Season 6 after saving Laurel's Earth-Two doppelgänger from Diaz. 
Related: Riverdale Round Table: Is (SPOILER) Dead?
Given that the character died, it's unclear how he could return. The most likely scenario is that the actor will be playing another iteration of the character from another Earth.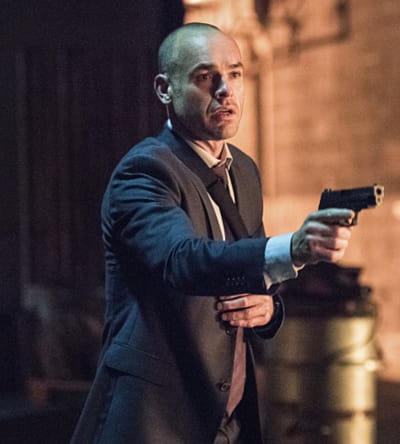 Still, it's great that Arrow is bringing back several key players for the final episodes. 
Melissa George has lined up her TV comeback. The actress will reunite with fellow Alias co-star Justin Theroux on Apple TV+ drama Mosquito Coast. 
The series is based on the novel by Justin's uncle, Paul Theroux. It focuses on an inventor named Allie (Theroux) as he decides that he and his family are moving to Central America to start a new life. 
George is attached to play Allie's wife, Margot. 
Neil Cross (Luther) co-wrote the premiere with Tom Bissell and will serve as Executive Producer. 
This is not the first time the book as been adapted. It was previously adapted into a big-screen movie in 1986, with Harrison Ford taking on the role of Allie. 
Related: Arrow Renewed for Abbreviated Final Season
Meanwhile, Queen Latifah has landed the lead role on the in-the-works reboot of The Equalizer. 
THR is reporting that the project comes from Castle creator Andrew Marlowe and executive producer, Terri Miller.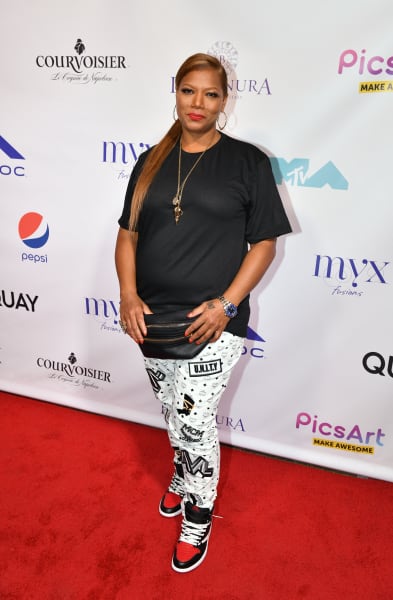 It already has a pilot production commitment at the network and will be based on the 1985-89 TV show of the same name. 
The series was previously adapted into two big-screen movies starring Denzel Washington. 
CBS is already a reboot-heavy network, being the home to Hawaii Five-0, MacGyver, and Magnum P.I.
Editor's Note: Our system got updated! Now, you'll be able to scroll through many articles at once. That required a bit of a change to the comments, though, and now you have to click the blue "comments" bar at the bottom of an article to access them.
There are also two segments to comments now. You can either comment using Facebook or Disqus. Either way, you can SEE both types of comments. We hope that will be more inclusive of our community at large and that the conversations will grow as a result.
Paul Dailly is the Associate Editor for TV Fanatic. Follow him on Twitter.