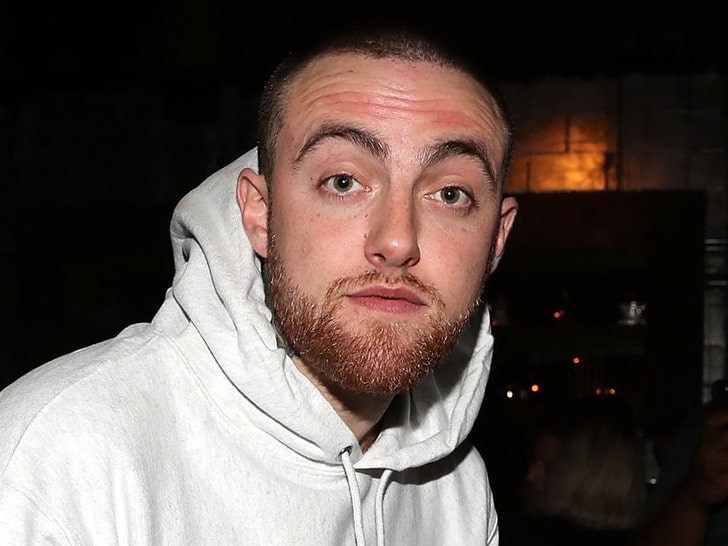 Breaking News
Getty
All 3 men arrested in connection with Mac Miller's death have now been indicted, and accused of dealing counterfeit oxycodone that caused the rapper's death.
A federal grand jury handed up the indictments of Cameron Pettit, Stephen Walter and Ryan Reavis in a California federal court. The indictment backs up what TMZ first reported … that Mac ordered 10 "blues" — a street term for oxycodone — as well cocaine and Xanax. Prosecutors say that instead of getting oxycodone on Sept. 5, 2018 … the pills Mac received were counterfeit and contained fentanyl … the powerful synthetic opioid 50 times more potent than heroin.
The feds say Mac crushed the pills, snorted them and died.
As we reported … feds say the deal went down like this: Mac ordered from Pettit, Pettit ordered from Walter … and Reavis was the mule, delivering the drugs from Walter to Pettit.
All 3 are charged with conspiring to distribute controlled substances resulting in death, and distribution of fentanyl resulting in death. Each charge carries a mandatory minimum sentence of 20 years and potential max of life without parole.
Walter is also charged with being a felon in possession of ammunition — and faces up to 10 years in prison for that. He'd previously been convicted on a drug distribution charge.
If you're wondering why law enforcement has put so many man hours into tracking down Miller's alleged dealers — the feds say "fentanyl is now the number one cause of overdose deaths in the United States."