The week of September 15, 2019, brings a series finale, a season finale that may be a series finale, a new weekly series, some season premieres and a whole lot more.
Whether you're into American Horror Story, Live PD, or Lifetime movies, there is something for everyone here.
And don't forget to catch up on all of you favorite broadcast series because they start airing the following week. We're running out of time!
Sunday, September 15
8/7c on PBS sees the beginning of the Ken Burns treatment of country music on a new, 16-part documentary series aptly titled Country Music.
Get ready to hunker down for the PBS binge-watch experience, as episodes will air nightly from Sunday to Wednesday for the next two weeks.
These Couples Inspired Each Other's Inner Comedian
Are any of you old enough to remember Phil Hartman?
The talented comedic actor and his family suffered a terrible tragedy when his wife, Brynn, killed him and later committed suicide on May 28, 1998.
It's a true crime that hit the entertainment industry particular hard in the 1990s.
The Last Days of Phil Hartman airs on 9/8c on ABC.
Because a little Masked Singer goes a long way, FOX is airing a Super Sneak Peek of the upcoming season at 8/7c.
One of my favorite Hallmark Mysteries & Movies series, Mystery 101 returns with Mystery 101: Words Can Kill at 9/8c.
The series stars Jill Wagner (Teen Wolf) and Kristoffer Polaha (The Ringer) as a professor and a detective who fit right into our recent article, "These Plots Prove that Sometimes the Answer is Between the Covers."
And if you had any doubt that Lifetime would let you down, well, Undercover Cheerleader airs at 8/7c continuing their deep dive into the seedy side of cheerleading.
Not to be outdone, The Travel Channel is dipping its toes into Nessie lore. Is the Loch Ness monster real? The Travel Channel investigates the mystery with a two-hour special, The Loch Ness Monster: New Evidence.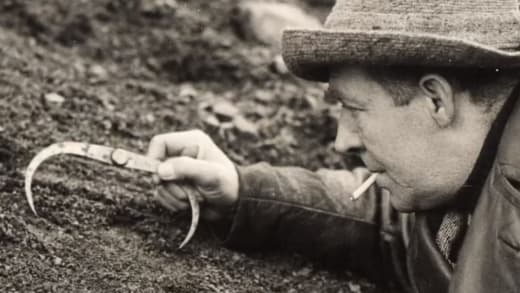 A team of scientists uses environmental DNA to find out what lurks beneath the murky waters of Scotland's Loch Ness and finds some surprising evidence.
They also talk to witnesses who have seen the legendary creature as well as others who have devoted their lives to proving Nessie exists.
We Never Expected to Love These 'Ships. Yet, Here We Are.
Monday, September 16
American Ninja Warrior Season 11 wraps at 8 pm on NBC with a brutal test of abilities on Stage 3 in Las Vegas.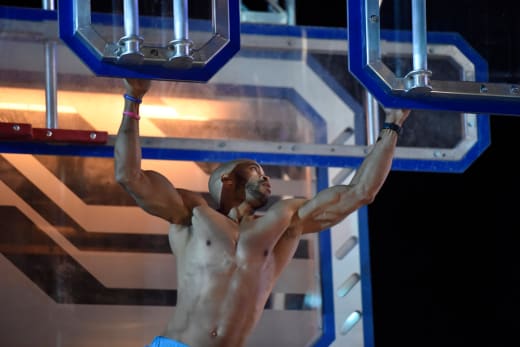 Will anyone make it to Stage 4 and climb Mount Midoriyama to claim the million-dollar prize?
It has, without a doubt, been the most surprising, bloodiest, and truly inspirational season to date. 9/8c on ABC brings fiction to life when James Van der Beek does a little soft shoe on Dancing with the Stars.
At 10/9c over on NBC, you'll get the fall TV preview treatment. What is coming to NBC that might interest you?
Bluff City Law sees the return of Jimmy Smits in a legal series that takes place and is filmed in Memphis, Tennessee.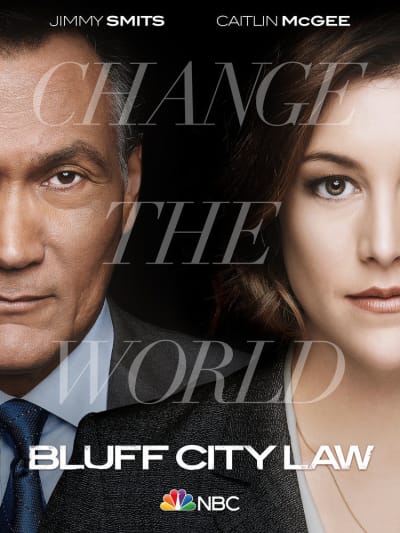 NBC also moves New Amsterdam to the hot spot right after This Is Us on Tuesdays, and features an entire night of OneChicago on Wednesdays.
NBC 2019 Fall Schedule: Manifest, Will & Grace Pushed to Midseason! Live Rescue returns for its latest season on A&E at 9/8c.
FX rolls out American Horror Story: 1984 at 10/9c.
The slasher flick inspired season airs without critics getting a look at it, so it will either be the best thing since Friday the 13th OG or an utter disaster.
We're going with the former, thank you very much.
Wednesday, September 18
Pearson season finale is Wednesday at 10 on USA.
Pearson Season 1 Episode 9 left us on a cliffhanger, and we finally, hopefully, get to see who was going after Jessica on Pearson Season 1 Episode 1 and what will happen to Nick who has been unraveling over his secret.
There's no word yet on a renewal, but the finale should be intense, and we're ready for whatever comes.
Thursday, September 19
BET+, the new streaming service from BET, airs two new programs today.
The first is Bigger, a comedy series from Will Packer, and the second is First Wives Club, Girls Trip screenwriter Tracy Oliver's adaptation of the 1996 movie that starred Goldie Hawn, Diane Keaton, and Bette Midler.
Starring on the TV series are Jill Scott, Ryan Michelle Bathe, and Michelle Buteau. The full series drops at once for binge-watchers.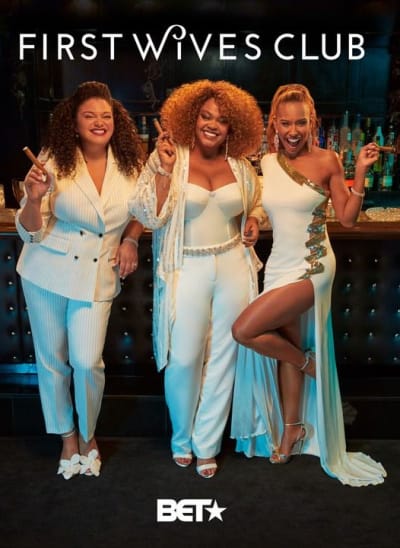 Friday, September 20
The long-running web series Between Two Ferns gets the movie treatment on Netflix.
It's a spoof of a low-budget talk show featuring a clueless Zach Galifianakis interviewing major celebrities.
The series was from Funny or Die, and they're on board for the movie, too. Instead of watching a clip of what's to come, here's the Funny or Die episode of Between Two Ferns in which Zach interviewed Brad Pitt.
Also coming to Netflix this Friday is a new series called Criminal, a mystery that spans 12-episodes and four different countries.
Enjoy UNLIMITED access to thousands of Movies and TV shows with Amazon Prime Video
With segments from the UK, France, Spain, and Germany and stars including David Tennant and Hayley Atwell, this should be one of the more interesting Netflix series in a while.
Following the premiere of Live Rescue earlier in the week, the ridiculously addictive Live PD premieres on A&E at 9/8c.
Bringing the excitement of law enforcement to your living room from locations around the country, it's like Cops on steroids.
41 TV Couples With Absolutely No Chemistry
At 10 p.m. Friday on Syfy is the series finale of Killjoys.
The Killjoys and their resistance will have their ultimate battle with The Lady, with the fate of the J Quadrant at stake.
There will no doubt be some final resolutions before the ultimate swan song — for whichever characters remain alive!!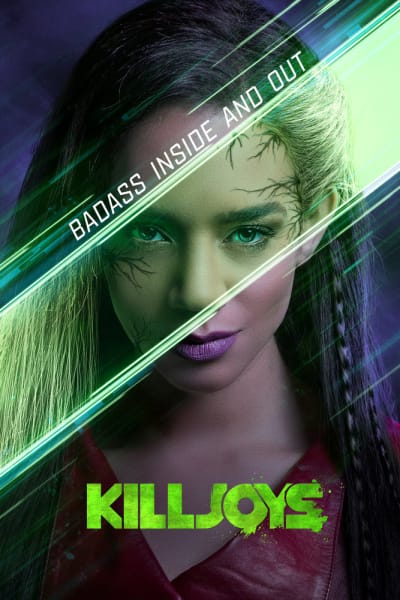 Saturday, September 21
It's NXIVM night on Lifetime. Beginning at 8/7c, The NXIVM Cult: A Mother's Fight to Save Her Daughter is the fictional movie treatment of the nightmare sex cult in which Smallville's Allison Mack got ensnared early enough to become one of its leaders, just below Keith Raniere.
The ripped-from-the-headlines movie is based on Dynasty star Catherine Oxenberg's book and stars Peter Facinelli and Andrea Roth and a couple of Oxenberg's children.
Just after that airs, Lifetime gives goes behind the scenes of the movie with Beyond the Headlines: Escaping the NXIVM Cult with Gretchen Carlson.
And over at Hallmark, love is in the air with Over the Moon in Love starring 90210 star Jessica Lowndes and Wes Brown a Fall Harvest feature.
Just like that, summer is gone and we're preparing to rake leaves and eat pumpkin pie!
What will you be watching next week?
Carissa Pavlica is the managing editor and a staff writer for TV Fanatic. She's a member of the Broadcast Television Journalists Association (BTJA), enjoys mentoring writers, wine, and passionately discussing the nuances of television. Follow her on Twitter and email her here at TV Fanatic.