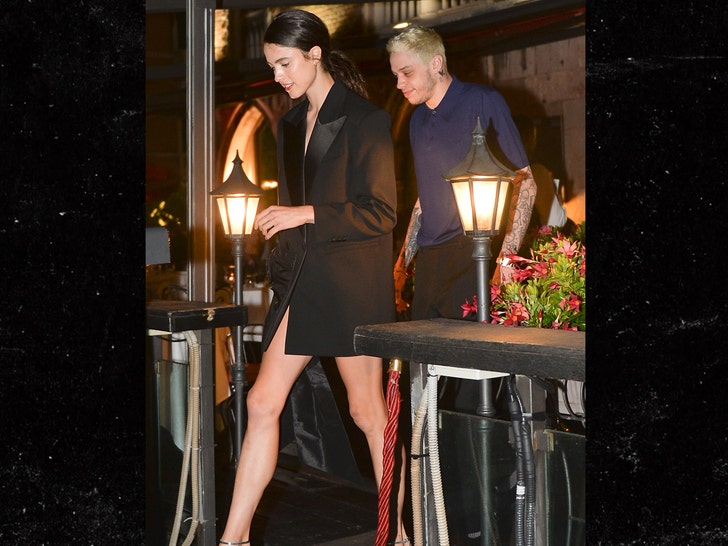 Mega
Pete Davidson's bumpy week appears to be going a lot smoother now that he's out of the States and in Italy with Margaret Qualley … whom he's supposedly dating.
The 'SNL' star was leaving a hotel in Venice Sunday night alongside Margaret — who's there for the Venice Film Festival, which debuted her new flick, "Seberg," Friday. Pete was at the screening too — sitting behind Margaret — but they didn't walk the red carpet together.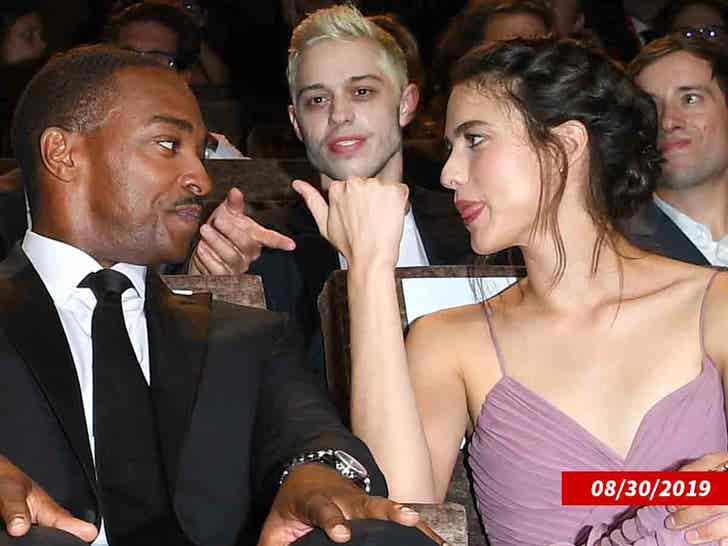 Getty
Well, they weren't shy stepping out together here as rumors swirl about their relationship. Word around town is they're an item — have been for a minute now, apparently.
Remember, Pete's last flame, Kate Beckinsale, was spotted smooching another dude way back in June. So, if these two are, in fact, dating … it would be safe to assume things got started right around then. Whether it's stand-up woes or women … never a dull moment.
BTW, if Margaret looks familiar to you, it's probably 'cause you've seen her in few notable things over the past couple years or so — including a prominent role in Tarantino's 'Once Upon a Time.' She's the Manson Family chick who invites Brad Pitt to the ranch.
She was also in HBO's "The Leftovers" in 2017 — playing Justin Theroux's daughter — and she was recently nominated for an Emmy for her role in FX's "Fosse/Verdon."
One thing's for sure … Pete sure knows how to pick the brightest of stars. Dude's got a great track record of talent under his belt at this point.