The most unlikely long-distance friendship is blossoming between the "I Don't Care" singer and the Cleveland Indians ace … with the Biebs getting his own "Not Shane Bieber" Tribe jersey!!!
Of course … Shane has worn "Not Justin" on his back for the past 2 MLB Players' Weekends, when the athletes get to wear whatever name they want on their jerseys.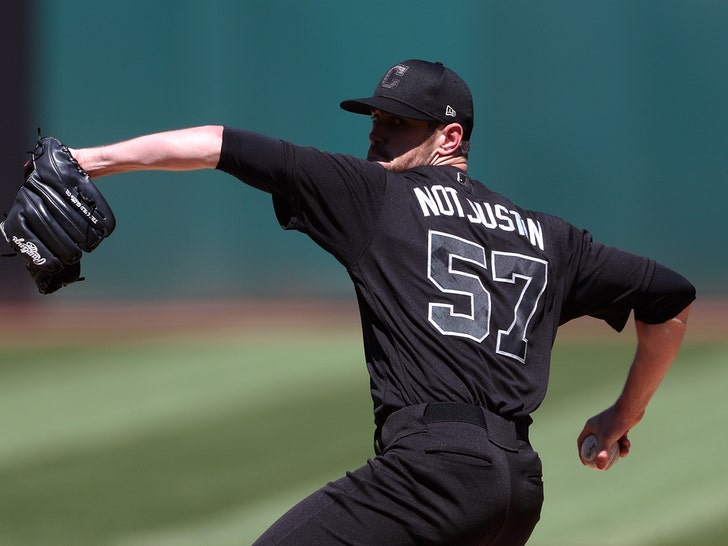 Getty
JB is getting in on the fun now … rockin' his very own Tribe jersey while joyridin' on his motorcycle in Beverly Hills on Tuesday.
The 2 first linked up online on August 4 after Topps accidentally called Shane "Justin" on his baseball card — and Justin responded on Twitter, saying, "I feel like we have a special connection."
TMZ Sports spoke with Shane in NYC earlier this month and he told us that the interaction was a life milestone reached.
Next up … a studio collab??? Eh, we'll just settle for an in-person meetup.